Selling Your Home in Central Ohio
Anyone can put a sign in the the yard...And in the Columbus market - it will very likely sell!The questions you need to ask yourself are:
Will it sell in your desired timeframe?
Will you ge the marketing exposure that your home deserves?
Are you prepared to address the legal liability of selling your home on your own?
Do you and/or your Realtor have the commitment and expertise necessary to maximize your profits on one of the largest financial investments of your life?
Selling your home seems easy enough, right? Put the sign in the yard, accept an offer, and collect your check on closing day. We're here to tell you that there are MANY steps to this often challenging process, and selling your home with the Harpster & Barker Group will take care of those intermittent steps that owners, and many Realtors skip!
Pre-Listing

Our pre-listing strategy is a meticulously orchestrated process designed to position your property for success with the utmost professionalism and care. We commence with an in-person consultation, gaining a deep understanding of your goals and expectations. A comprehensive marketing analysis is conducted to guide our approach. We provide you with 46 expert tips to maximize your profit, ensuring your home is in its best possible condition. Our team seamlessly coordinates with trusted contractors to address any necessary preparations. All essential paperwork is meticulously completed, ensuring a seamless transaction process. We offer a staging consultation to enhance your property's visual appeal. Our skilled photographers and videographers capture your home's essence, creating stunning visuals, including virtual tours and captivating aerial photography. Finally, we build anticipation with a "Coming Soon" campaign, setting the stage for a successful listing launch. With this professional pre-listing strategy, we're committed to achieving the best possible outcome for your property.
Marketing Your Home for Sale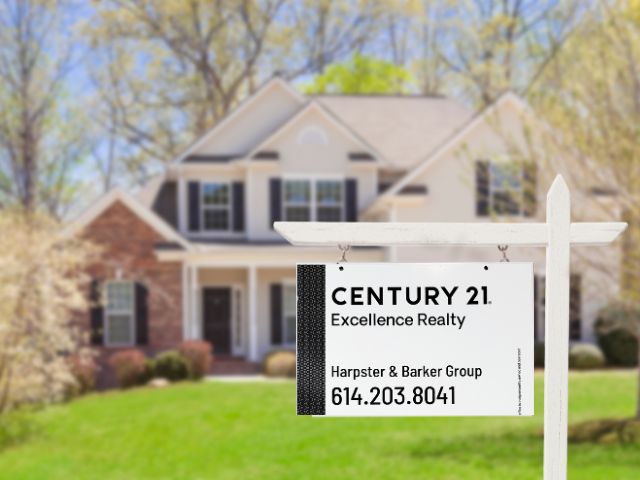 Our tailored marketing strategy for every client we work with when selling their home is a comprehensive approach designed to maximize exposure and ensure a successful sale. We harness the power of digital marketing through targeted Google Ads and Social Media Ads; reaching potential buyers where they spend their time online. Our direct marketing efforts are strategic, reaching out to potential leads through personalized channels. Your property is showcased "Live" on MLS, making it easily discoverable by a vast network of real estate professionals. We host networking events and Broker Opens, fostering connections within the industry. Our 24x7 Showing Platform ensures accessibility to interested buyers. We value buyer feedback, using it to fine-tune our approach. Market analysis is a cornerstone, guiding pricing strategies. We navigate offers with precision, negotiating with realtors and vetting buyers and lenders to secure the best possible deal for you. With our comprehensive marketing strategy, we are dedicated to achieving a successful sale for your property.
Under Contract

Navigating the under-contract stage of the home sale process involves a precise and thorough approach. We begin by assisting our cients in carefully reviewing all offers, and outlining the terms in order to help you make the best decision for you and your family. Managing earnest deposits and monitoring buyer and lender deadlines are essential components of this phase. We coordinate and oversee the inspection process and help you address any requests to remedy through our vast network of contractors. Additionally, we complete a custom appraisal packet, and continue to montior the lending partner to ensure appraisals are completed timely. Coordinating efforts with the title company ensures that the preparation of the title and deed documentation is accurate. Finally, coordinating the final walk-through to ensure everything meets expectations. We ensure that you are fully prepared for closing day by reviewing all doucments for signature ahead of time, so there are no surprises!
Closing Day

A successful closing day is the culmination of a well-coordinated process, and we are here to ensure every detail is handled seamlessly. Our dedicated representation is unwavering, ensuring your interests are protected throughout the closing process. We facilitate the transfer of keys, making sure you can vacate your home without worrying about your buyer tracking you down for transfer. We assist in transferring utilities smoothly, sparing you the hassle. Coordinating the logistics of your move is a top priority, ensuring a stress-free transition. We even provide assistance with school contacts if needed. Finally, we ensure the necessary tax documents are in your posession as well as archived for future years - just in case you can't find them at a later date. On your closing day, our commitment is to make the entire process as smooth and successful as possible.
At the Harpster & Barker Group, we understand that selling your home is a significant step, and we are here to guide you through every aspect of the process with expertise and dedication. From our meticulous pre-listing strategies, comprehensive marketing approach, and attentive management of the under-contract stage, to the seamless execution of your closing day, we prioritize your needs and objectives at every turn. Our commitment to professionalism, attention to detail, and unwavering support means you can trust us to navigate the complexities of the real estate market on your behalf. We're not just selling properties; we're helping you transition to the next chapter of your life. When you choose to sell your home with our team, you're choosing excellence every step of the way. Let us turn your real estate goals into reality.
For additional information regarding selling your home in Central Ohio - contact us below. We are your team of experts for all of your central Ohio real estate needs.

Contact Your Home Marketing Specialist