Your Guide to Fall Activities in Central Ohio: Explore the Best of the Season
Posted by Robb Harpster on Wednesday, October 4, 2023 at 12:58:52 PM
By Robb Harpster / October 4, 2023
Comment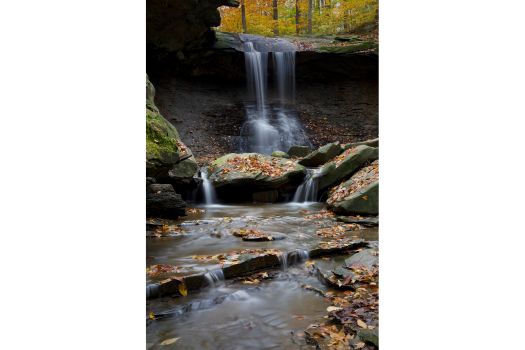 Introduction to fall activities in Central Ohio
As the temperature starts to drop and the leaves begin to change color, Central Ohio becomes a picture-perfect destination for fall activities. From breathtaking fall foliage spots to pumpkin patches and corn mazes, there is something for everyone to enjoy during this vibrant season. In this ultimate guide, we will explore the best fall activities that Central Ohio has to offer, ensuring that you make the most of this beautiful time of the year.
Fall foliage spots in Central Ohio
Central Ohio boasts some of the most stunning fall foliage spots in the region. One such place is the Hocking Hills State Park, known for its breathtaking scenic views. Take a hike along the trails and immerse yourself in the vibrant colors of the changing leaves. Another must-visit destination is the Dawes Arboretum, home to a diverse collection of trees and shrubs. The arboretum offers guided tours and scenic drives, allowing you to appreciate the beauty of fall in a tranquil setting.
For a unique fall foliage experience, head to the Ohio State University campus. The campus is adorned with trees that turn into a vibrant palette of reds, oranges, and yellows. Take a leisurely stroll through the grounds and marvel at the stunning autumnal display. Don't forget to bring your camera to capture the perfect Instagram-worthy shots!
Pumpkin patches and corn mazes in Central Ohio
Nothing says fall quite like a visit to a pumpkin patch or a corn maze. Central Ohio is home to numerous farms and orchards that offer these quintessential fall activities. Leeds Farm is a popular destination for families, with its pumpkin patches, corn mazes, and hayrides. Enjoy picking out the perfect pumpkin for carving or decorating your home. Navigate your way through the corn maze and test your sense of direction. Leeds Farm also offers other attractions such as farm animals and zip lines, making it a fun-filled day for everyone.
Another must-visit pumpkin patch is Circle S Farms, located just outside of Columbus. This family-owned farm offers a wide variety of pumpkins, from traditional orange to unique heirloom varieties. Take a hayride through the farm and enjoy the scenic views of the countryside. Circle S Farms also features a corn maze and a petting zoo, providing entertainment for visitors of all ages.
Apple picking and cider tasting in Central Ohio
Fall is the perfect time to indulge in the sweet and crisp taste of freshly picked apples. Central Ohio is home to several apple orchards where you can go apple picking and enjoy the fruits of your labor. Lynd Fruit Farm, located in Pataskala, offers a wide variety of apples for picking. Whether you prefer tart Granny Smith or sweet Honeycrisp, you will find the perfect apple to satisfy your taste buds. After a day of apple picking, head to the farm market and sample their delicious apple cider.
If you're a cider enthusiast, make sure to visit the Mad Moon Hard Cider taproom in Columbus. This local cidery specializes in craft hard cider made from Ohio-grown apples. Take a tour of the facility and learn about the cider-making process. Then, sit back and relax while enjoying a flight of their unique cider flavors. From traditional dry ciders to seasonal specialties, Mad Moon Hard Cider offers a taste of fall in every sip.
Fall festivals and events in Central Ohio
Central Ohio comes alive with fall festivals and events that celebrate the season in all its glory. The Circleville Pumpkin Show is a highlight of the fall calendar, attracting visitors from near and far. This annual festival features parades, live entertainment, and, of course, an abundance of pumpkins. Indulge in pumpkin-flavored treats like pumpkin pie and pumpkin ice cream, and witness the crowning of the Pumpkin Show Queen. The Circleville Pumpkin Show is a must-visit for anyone looking to immerse themselves in the festive spirit of fall.
Another notable event is the Apple Butter Festival in Utica. Held at the historic Velvet Ice Cream factory, this festival showcases the process of making apple butter the traditional way. Watch as apples are cooked over an open fire and transformed into a delicious spread. The festival also features live music, arts and crafts vendors, and plenty of apple butter samples to enjoy. Don't forget to take a tour of the Velvet Ice Cream factory and indulge in their sweet treats.
Outdoor activities for fall in Central Ohio
Central Ohio offers a plethora of outdoor activities that allow you to embrace the beauty of fall. Take a scenic bike ride along the Olentangy River Trail and admire the vibrant foliage along the way. Pack a picnic and spend a leisurely afternoon at one of the many parks in the area. Highbanks Metro Park and Blendon Woods Metro Park are popular choices, offering hiking trails, nature exhibits, and stunning views of the changing leaves.
If you're feeling adventurous, consider a hot air balloon ride to get a bird's-eye view of the autumn landscape. Companies like Ohio Balloon Rides offer unforgettable experiences, taking you high above the treetops for a unique perspective. Soar through the sky and witness the breathtaking colors of fall from a whole new vantage point.
Haunted attractions and ghost tours in Central Ohio
For those seeking a thrill, Central Ohio has plenty of haunted attractions and ghost tours to satisfy your spooky cravings. The Ohio State Reformatory in Mansfield is a must-visit for horror enthusiasts. This historic prison is known for its paranormal activity and offers guided ghost hunts and flashlight tours. Walk the halls that were once home to some of Ohio's most notorious criminals and listen to the chilling tales of the supernatural.
If you prefer a milder scare, consider taking a ghost tour in downtown Columbus. The Haunted Columbus Walking Tour takes you through the city's historic districts, sharing spine-tingling stories of haunted locations and local legends. Explore the dark side of Columbus as you visit sites with a reputation for paranormal activity. This tour is not for the faint of heart, but it is sure to provide a memorable experience.
Fall food and drink in Central Ohio
Fall is a time for indulging in comforting food and drink, and Central Ohio has no shortage of options. Start your day with a warm cup of coffee from one of the many local coffee shops in the area. One Line Coffee and Stauf's Coffee Roasters are beloved favorites, known for their expertly crafted brews. Pair your coffee with a freshly baked pumpkin muffin or a slice of apple pie to truly embrace the flavors of the season.
For a heartier meal, head to Schmidt's Sausage Haus und Restaurant in Columbus. This German-inspired restaurant is famous for its authentic sausages and pretzels. Feast on bratwurst, knockwurst, or mettwurst, served with sauerkraut and German potato salad. Wash it down with a cold beer or a glass of warm mulled wine for the ultimate fall dining experience.
Embrace the beauty of fall in Central Ohio
Central Ohio truly comes alive during the fall season, offering a wide range of activities that celebrate the beauty of this vibrant time of year. Whether you're exploring the stunning fall foliage, wandering through pumpkin patches and corn mazes, or indulging in fall flavors and fashion, there is something for everyone to enjoy. So, grab your scarf, embrace the crisp autumn air, and immerse yourself in the best of fall in Central Ohio.